Northern Healthy Connections Society offers a program funded by the Nova Scotia Department of Justice, designed to reach out to individuals in the community living with substance-use dependency, which encourages them to express themselves through photography.
In 2020 the Photovoice Project was aimed at women in recovery. The next program will be in 2021-22 where NHCS will strive to engage high school youth. The group will meet one afternoon a week for 10-12 weeks and offers structure, peer support, as well as educational sessions on Harm Reduction, sexual health, building self-esteem, and focusing on awareness campaigns.
Photovoice is a fun, accessible, and therapeutic way to portray your thoughts and feelings. Photovoice programs have been utilized throughout Canada as a creative outlet for social work, community organizations, counselling and more. For more information on what Photovoice means and how you might benefit from it, contact NHCS by phoning the office at 902-895-0931. 
Northern Healthy Connections Society distributes free, take-home Naloxone Kits to any individual at risk of an opiate overdose, as well as families, friends, or service providers who may come in contact with persons who use opiates.
What is Naloxone?
Naloxone is a drug used to temporarily reverse the effects of an opiate overdose. It can work for up to 90 minutes and allows time to seek medical attention. 
Did you know that… You can receive Naloxone training ? It takes less than 30 minutes and is offered by a trained staff member at the Northern Healthy Connections Society. Naloxone is safe, harmless and effective in the reversal of an opiate overdose.
It will have no effect unless there are opiates present in the person's system. It is not addictive and allergic reactions are extremely rare.
Who Should Have a Kit 
Everyone who is concerned about the overdose crisis around the globe. 
A person may need a Naloxone Kit if they are:
Someone who uses opiates, prescribed or otherwise
A friend or family member of someone who uses opiates
Service providers such as teachers, school counselers, library staff, and mental health professionals
A parent or guardian of young adults 
For more detailed information on Naloxone, check out the Nova Scotia Naloxone Program website at nsnaloxone.ca
Thanks to the generous support from United Way of Colchester and Cumberland County, NHCS has been able to provide supplemental nutrition to clients through the new Healthy Snacks Program.
Clients can access this program at the Fixed Site as well as from the Mobile Outreach Services. This program is only available when funding permits.
NHCS distributes a variety of snacks. NHCS is currently working with a Dalhousie University Health Promotion student to provide more nutrient value in our Healthy Snacks Program.
Northern Healthy Connections Society has formed the Backpack Program, which aims to help reduce the amount of used needles and other supplies discarded in public areas.
Volunteers will be given supplies to safely pick up any used needles or substance-use paraphernalia. The Backpack Project was part of the Community Connector Program, funded by the Public Health Agency of Canada.
Volunteers will be be provided with:
1 plain backpack

garbage bags
gloves
1 information packet
1 small Sharps container, to be returned when full
To volunteer to participate in the Backpack Project, Contact NHCS or ask a staff member when picking up supplies at the NHCS fixed site at 33 Pleasant St, Truro.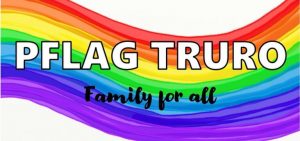 PFLAG (Parents and Friends of Lesbians and Gays) is proud to be affiliated with NHCS! A chapter of PFLAG Canada, Truro's very own local PFLAG group was started by moms of gender-diverse children and has expanded into a full resource group for anybody who wishes to support a friend or family member under the 2SLGBTQ+ umbrella!
Contact PFLAG Truro on Facebook, Instagram or Twitter for more information!
The Condom Co-op aims to improve access to free condoms in the Northern Zone (Colchester-East Hants, Cumberland and Pictou Counties).  NHCS purchases condoms in bulk and sells them at cost to partnering agencies.
Bags of 100 condoms are offered to community partners for $30.00 a bag. 
Partnering agencies taking part in this program are:

John Howard Restorative Justice for Youth
Nova Scotia Community College – Truro Campus
Slate Rock Youth Centre
The Lotus Centre
Canadian Mental Health Association

 
Other agencies who offer access to condoms in northern Nova Scotia:
Dalhousie Agricultural College Health Services
Colchester Sexual Assault Centre
School Teen Health Centre's throughout northern Nova Scotia
Sexual Health for Cumberland County
Public Health Offices in northern Nova Scotia
The Northern Healthy Connections Society provides a multitude of resources and awareness material related to Hepatitis C, a common infection among people who inject, snort or inhale substances.
What is Hep C?
Hepatitis C is a viral infection that causes the liver to become inflamed, which can lead to serious liver damage. The infection spreads when contaminated blood enters the bloodstream of an uninfected person.
Symptoms:
Some people who have contracted acute Hep C won't experience symptoms at all. However, asymptomatic does not mean it can't still be transmitted to another person.
Early Signs of Hep C Infection:
Fever
Fatigue
Loss of appetite
Yellowing of the skin and eyes (jaundice)
Dark-coloured urine
Joint or muscle
Who's At Risk?
Anybody can contract Hep C if they are exposed to contaminated blood.
High-risk individuals can include:
Healthcare workers (nurses, home-care workers)
People who work in healthcare can be exposed to contaminated blood, such as an accidental needle prick.
People who get piercings/tattoos
Unclean tattoo or piercing shops can expose clients to Hep C through contaminated equipment. Always do your research beforehand.
People with substance-use disorders who share equipment
Hep C can be transmitted through shared needles. It can also spread through tiny cuts in the mouth and throat. Try to avoid sharing pipes and mouth-pieces.
Children born to mothers who have Hep C
Pregnant women who have Hep C can pass it on to their unborn child.
Hep C is treatable and curable. A simple blood test can detect whether you have contracted the virus.
If you are concerned about a possible exposure to Hep C, talk to your doctor or make an appointment at your local walk-in clinic.
If you need assistance in making an appointment (access to a phone/computer, unsure what to ask for etc) please contact NHCS and ask for Support Coordinator Alana Weatherbee (she/her.)
NHCS provides safe and secure needle disposal boxes in discreet locations throughout the Northern Health Zone. Two of these boxes are located in the town of Truro, one in the town of Amherst and eight are located throughout the Millbrook First Nations community.
NHCS also supplies small, medium and large sharps containers to clients that can be returned back to our office at 33 Pleasant St, Truro.
Based on the promising model of practice at Masstown Market .
Masstown Market is located off of the Trans Canada Highway 104 and has been a tremendous supporter of the Better Off In The Box program by installing sharps containers in the washrooms of their 4 locations. NHCS commends the efforts made by management at Masstown Market as this reduces the number of loose needles, diabetic lances and insulin syringes found in the community and surrounding areas.